We Guide You to Your Next Home
We're here to be your advocate and partner throughout the home buying process. Our mission is to provide you with a seamless and enjoyable experience.
From leveraging the latest technology tools to assist in your home search to navigating local and legal ownership requirements, we'll get you through with integrity and collaboration. The more complicated parts of the process are where we excel. Let us share our expertise and passion for real estate with you.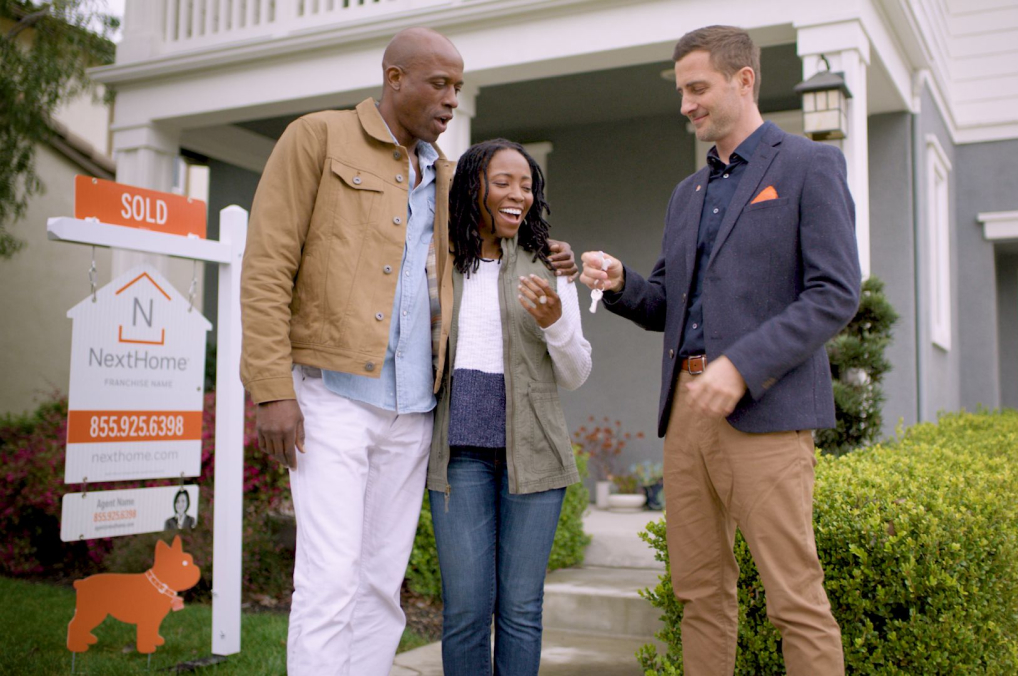 Buying a Home, the NextHome Way
Testimonials
" Heath is a very experienced real estate salesperson, and is so easy to work with. He is so dedicated to his clients, and fulfilling their needs. Heath will do whatever it takes to keep his clients happy. He always has a positive attitude and I have learned so much from him. I highly recommend working with Heath. "
- Josh Kowalczyk
" Heath Van Patten is such a nice guy. He's a pleasure to be around, but more importantly, he knows Real Estate! He asks the right questions to help you find just the right home for you. Let Heath help you find your next home! "
- Rebekah Lawes
" This man is a professional in every sense of the term. Heath is a professional that exhibits a warm and friendly manner. His word is his bond. He strives to exceed expectations and does! "
- Bill Marr
" Heath Van Patten is absolutely the most professional, articulate, and honorable reality agent I have worked with in 38 years of buying and selling real estate. Mr. Van patten's positive energy has no limits, his negotiation skills are superb, and his dedication to providing the customer with 100 percent value for their money in today's market a blessing. Thank you Heath, working with you to purchase our home was truly a pleasure! Paul D. Lyons "
- Paul D. Lyons (Retired)
" Heath is one of the most honest hardworking people I have met. "
- Keith Robinsin (CSO )
" Heath was extremely attentive and always there for us. The process was the smoothest I have ever gone through. He found us exactly what we were looking for and five months later, we are still happy! Thank you Heath!!! "
- Samantha Scheller (Construction Project Manager)
" Heath made the whole process of selling our house so easy and stress free! Working with him was great, we used him to help us find that house and sell it! Great to work with for both selling and buying! "
- Krystle Swain
" When choosing a Realtor you'd be foolish not to choose Heath Van Patten! He is compassionate, caring and very attune to his clients needs. Throughout the entire process his professionalism and integrity stand above all others. You don't just make a friend and trusted adviser for one transaction. You gain a friend for life, "
- Wendy Anderson (Branch Manager Wallick & Volk)
" We are a military family that are currently stationed in Japan and got orders to move to Idaho. Buying a house is very stressful but even more stressful doing so from the other side of the world. We needed to get the process started and have a house ready for us to move into when we get to the states. We would be buying a house without ever stepping foot in it. Putting our trust into Heath was all we could do. Heath took on the job of helping us find the perfect home and made it the best experience possible! He has been so accommodating and helpful. Working with the crazy time difference, making videos of houses, firing emails back and forth and doing whatever he had to do to get the job done. I couldn't be happier with our choice to pick Heath as our realtor. This whole process has been exciting and smooth, thanks to Heath. He helped us find our perfect home and I couldn't be more thankful. "
- Lindsay Jeffers
" Heath Van Patten was fantastic throughout the process of selling our house and purchasing a new one. What I appreciated most about Heath was his ability to be an advocate for us and that he was so incredible with discerning our needs before we asked. It was so valuable to have a true professional on our side. "
- Kimberly Cutler
" Heath was fantastic in helping us find the right house for our family. He really showed that he cared about what we were trying to find and worked hard to get us the property that we wanted. He made the entire process of buying and selling as convenient as possible. "
- Justin Hough
" Heath helped us move from out of state, which can be challenging. Be he worked hard to help us find the perfect place and was attentive and responsive whenever we had questions. Heath did a wonderful job of helping us with the transition and making us feel at home here in Idaho. "
- Shannon Gaskill
" Heath was a pleasure to work with. He was attentive to our needs and was very patient with us. He helped us learn the various areas of the city and showed us with a variety of of hoes that were a perfect to our needs. The process couldn't have been smoother. From start to finish to us being in a new home was amazing. "
- Robert Salazar (Retired)
" Heath has been a great help in our search for a home and has made this move much easier then we expected. We moved here from Arizona and knew very little about the area. He was extremely knowledgeable about the area and the questions we had. We ended up building a new home and he has assisted us every step of the way. "
- Ken Fearer (Business Owner )
" Heath is a progressive thinker that is constantly looking for solutions to position his brokerage and his team of agents 10 steps ahead of the competition. "
- Lori Asbenson (Sales Manager)
" The man, the myth and the legend. "
- Jerod Lee (Agent)
" Heath is very knowledgeable and hard working! You can tell he really cares about his work and his clients, and he will go above and beyond to ensure you get the best results possible. "
- Lauren Ertz (Owner)
" Heath was great to work with and really responsive. I'd highly recommend him. "
- Chris Bura
" I'm a first time home buyer and have been working with Heath the past year. No matter how busy his schedule, Heath always made himself available to answer my list of questions to ensure I was ready to purchase my first home. When the time came, he took the time to sit down with me and explain each and every form so I knew exactly what I was signing. Being a first time home buyer and not understanding the ins and outs of the process, this was very much appreciated and helped put me at ease knowing that my agent was looking out for my best interest and taking the time to ensure I understood exactly what I was signing before I signed it. It was truly a pleasure working with Heath! I'd highly recommend Heath to anyone who appreciates an honest agent and excellent service! "
- Jared Brost
" Buying a new home can be intimidating and seem like a never ending process. Add to the mix being 3000 miles away, and not being able to walk through the home you are about to purchase. Heath made our home buying experience seamless and enjoyable for myself, and our family. He was willing to send us videos, take measurements, and answer the "first-time home buyer" questions that we had. Heath's selfless attitude and care for our family's needs have left an everlasting impression for himself along with NextHome Reality. "
- Greg Jeffers
" As a first-time home-buyer Heath was a fantastic real estate agent, he was always available wherever and whenever I wanted to see a house. "
- David Roth
" Heath goes way, WAY above and beyond to ensure every detail in the home buying process goes smoothly. He is extremely professional, knowledgeable, detail oriented, customer focused, hard working, yet warm, funny and friendly! He helped to ensure our move to Meridian from out of State was seamless, easy, and stress free. He kept us informed every step of the way and made sure we always felt comfortable with the process. If you're looking for the absolute best agent to help you find your Next Home, hands down Heath is your go to guy. Call him!!! ---David and Kathy S. (We already posted this in another location but wanted to ensure no matter where you look, you'll see Heath is who you should call for all of your real estate needs 😊) "
- Kathy Solis
" Heath is our HERO! We were stressed and short on time to buy a house due to development of a new subdivision where our rental was. We are Idaho natives and were having a battle with out of state money to find a home with our wants and dreams. Anytime something close came up Heath was a text or phone call away to take care of it and set up viewing appoints. He would stay up late to finish offers and was there the entire time to help us with any questions or concerns we had. Heath always had our back and was a great sounding board on concerns or ideas we had. I am so appreciative for Heath, his help made buying our first house less stressful and we finally have a home to call our own. Thank you Heath! "
- Meg Andersen (Marketing Consultant)
" Heath understands the needs of his clients, co-workers, and partners. Always striving to find solutions "
- Ray Espinoza (CEO)
" Heath worked for me at My Fit Foods, opening and managing our fourth store in Eagle. He did a great job of both, and I can highly recommend him. I have stayed in close touch with him since then, and recommend him also as a friend and a super person. "
- Anonymous
" Over the past few months I've gotten to know Heath, one thing is undeniably true - he is driven! Driven to help people in meaningful ways. Driven to bring value to his clients, friends, and community. Driven to continue learning and growing his skillset. And driven to be a great father and husband. Honored to know him! "
- Colin Dow (Leadership Development)
" Heath is a very knowledgeable of the local real estate market and it's trends, and does a great job in advising his clients. A real pleasure to work with! "
- Diana Molenaar (Mortgage Loan Officer)
" Heath is the man. He is the only guy I would trust to find my next home. He does what he says he will. Very knowledgeable and professional. I would definitely recommend him and his company to all my friends and family. "
- Jason Waters (Business Owner)
" Heath Van Patten patiently assisted us for 6 months while we sought for and bought our home. We appreciated his consistently quick responses. Call Heath for your real estate needs. You'll be ad you did. "
- Mike Walters (Home Buyer)
" I couldn't ask for more than what Heath has given. We moved to Boise and needed a home right away. First we had a realtor from a large firm who promised us an inside track when in reality we had to wait around for showings. After meeting Heath things changed. As soon as we wanted to see an address Heath got us in fast. The market was super competitive and being able to see all the listings we wanted quickly made all the difference. Heath was fast, helpful, knowledgeable, and overall great to work with. I highly recommend Heath. "
- Nick Brummett (Home buyer)
" As a Realtor who works by referral I am very picky about who I will refer my clients to when they are relocating to different parts of the country. Heath has successfully helped my clients relocate to the Boise/Meridian area of Idaho with class and professionalism. It means a great deal when I can put my name to someone else and know they are taking care of things at a high level of care. Thanks Heath for the value you bring and for raising the standards of excellence in our industry. "
- Sean Hackney (Owner - NextHome Northwest Living)
" We are very pleased with all of the dedication and hardworking Heath lovingly, and with great care, applied to selling our place. He takes the time to listen, advise and be constructive in conversation. We appreciate him and his work ethic. One word to describe him is Excellence. "
- Pat and Linda
" Very professional and quick to respond to all our needs. Highly recommended. "
- GREGORY NICOLAISEN (Truck driver)
" Heath was a phenominal realtor who went above and beyond to make my fiancé and I comfortable during our home buying process. We were first time home buyers and naturally had a lot of questions that he was always quick to answer which put us at ease. He was always willing to show us listings at any time that was most convenient for us even if it wasn't during his normal work day. Heath was very thorough keeping notes at walk thrus, inspection and closing to ensure we didn't miss anything. He was always kind and we could tell he loves his job and helping people find their next home. I would highly recommend Heath as a realtor. "
- Ashley Fritz
" Heath has been such a great asset to my real estate career. He has gone above and beyond to answer questions and make transitioning into real estate as seamless as possible. "
- Alyssa conklin (Realtor- NextHome Treasure Valley )
" Heath, was able to get my family into a home quickly. Always so kind. Thank you Heath "
- Autumn
" He has been super easy to talk to about what we want. He sends us house with our requirements only. He has showed nothing but intrest in helping us get our first place. He's a great realitor for anyone looking especially a first time home buyer. "
- Sara Porter (Home buyer)
" I've bought and sold several homes over the years and something that clearly stands out in my mind with Heath is his communication. Buying and selling a home is stressful and it is intensified when there is delayed communication. Heath was always at arms length (not a covid joke) and he provided feedback after each showing. Our listing went live just hours before Governor Little's "stay at home" order announcement and ultimately we decided to remove it from the market. Maybe when the time is right we see it through to close ;) "
- Sam King
" Heath is an outstanding Broker, fantastic teacher and thoughtful caring leader. I have had the pleasure of attending real estate classes taught by Heath. He goes out of his way to make sure his students understand the topics and learn how to implement the material in the course of their business. This knowledge and compassion makes Heath a tremendous Broker whether you are buying or selling. As a Realtor Heath will be asset to your business. "
- Irwin Wilensky (Broker Associate)
" There are so many reasons why I would recommend Health as a realtor that would do a great job for you. But most of all, I know he will do what is right for the client in all situations. "
- Aaron Flake (Medicare Broker)
" We just bought our first home and we wouldn't have picked anyone but Heath to have during the process. He showed us homes that matched what we were looking for and he never wanted us to just settle or rush. He wanted us to find someplace that would be "home". He was always available to answer any questions we had and was great at communicating. He is honest and he's a great person. I would highly recommend Heath to anyone looking for a house. "
- Carmen Waters
" Heath is one of the hardest working people I know; his integrity and commitment to what's best for his client are just two of the reasons I choose to work with him. "
- Sandy Jones (Publisher)
" Heath went out of his way to search for and personally show us homes in the area that fit what my wife and I were looking for. He helped answer our questions, was great at negotiating with the seller and kept us informed throughout the process. The home that Heath helped us find and buy has more upgrades, more square footage and is less expensive than we expected to find within our budget. We're excited about our new home! Heath is extremely friendly, positive and professional and he knows the market well. I highly recommend him and would work with him again. "
- Brent Swain (Web Developer)
" Heath went out of his way to help us get our house ready for listing, he helped with the final touches on the landscaping, even laying border stones, pulling weeds and spreading mulch. He helped ensure the house was ready for pictures (virtual tour was awesome!!!) and made us feel confident that we were listing for the right price. Heath was wonderful to work with from our initial conversation all the way to closing. He was extremely responsive every-time we reached out, via text, email or phone call. We had immediate response (less than 12 hrs) on our listing and Heath worked with us until late in the evening to help us come up with the best strategy and plan moving forward accepting an offer. He thoughtfully listed to our concerns and provided suggestions on working through inspection items. "
- Kevin & Lori Seely (Home Owners )
" Heath has always taken fantastic care of our clients. From the first introduction to the closing table, he makes sure the client is receiving full communication throughout the buying process. Be it a first time home buyer or a savvy investor, Heath always follows through. Thanks, Heath for making the buying process for our clients enjoyable and memorable. "
- Sam Jordan (Business Development)
" Heath was amazing to work with ,very responsive would highly recommend him for the sale or purchase of your home "
- Beverly Smith
" My husband and I moved from another state so we had no idea what to expect when we started house shopping in Boise. We met Heath at an open house and knew right away he was the realtor we wanted to work with. He was always available and incredibly helpful when it came to navigating the crazy real estate market here. He helped us find the perfect house! "
- Rosalyn Blake
" "Heath demonstrated exceptional dedication and expertise when assisting me with the sale of my property in Meridian. He not only ensured the property was in optimal condition for showings but also efficiently coordinated all necessary repairs and installations." "
- Chris Bura
" Heath has been nothing short of amazing. He is not only a great realtor but a great person. He was always in communication with me and made sure I was up to date with everything I needed to know when it came to selling my house. Heath and next home treasure valley is my go to source for my future properties "
- Joseph Hess
" Heath is incredibly knowledgeable and level headed. His marketing plan for our home was key to selling quickly; professional photographer, video, staging services, vast internet presence, open houses, etc. When problems arose he was calm and quick to communicate with solutions. He was encouraging and generous throughout the entire buy/sell process. We will most definitely work with him in the future! "
- Kortney Tracy
" We met Heath at an open house and really clicked with him. He did a great job of helping us find our home! I would recommend him to anyone and would 100% work with him in the future. "
- Rosalyn Blake (Retail Loan Assistant Supervisor)
" First I would like to say that Heath is a excellent realtor very professional if you choose Heath very soon into it you will see his skill set speaks for itself . I believe he really cares about people and works very diligently to help them find a home that best suits there needs.He makes the process of buying a home as easy and convenient as possible gets things done in a quick and timely fashion and is always readily available to answer any questions you might have to minimize stress. I will definitely recommend Heath to any of my friends and family or anyone I come across looking to buy a home. "
- Tariq McWilliams
" Heath listened to what we needed and wanted, and he worked hard to ensure those were met. He was quick to respond to our questions and got our house posted right away. The house sold faster than we'd anticipated thanks to his marketing efforts. "
- Alexandra Anderson
" I Just moved to the area and a family member recommended Heath to help me find a home for me and my farm animals. I knew finding a home with some acreage within my budget would be challenging in this fast selling market. Heath was great staying on top of what was coming on the market and was always eager to answer questions if I was not understanding what was needed next in the process of buying a home. He is very knowledgeable of the area and people that could help with lending too. "
- Tanya Dial (Surgical Assistant and Student)
" Heath Van Patten is a genuine gem here in the Treasure Valley. His sincere interest in serving others is apparent in every way! "
- Allison Dunn (Owner)
" Heath did a great job. Very professional. I would recommend Heath to any of my friends. "
- Chad Evans
" Heath is one of the hardest working agents I know or have meet in Idaho. He truly cares about his clients above his interest which is rare. Should you work with Heath you will be in good hands. "
- Karl Pedersen (Owner of Real Estate Build and Design Firm)
" Heath is a true professional. He is organized, prompt, a good listener, and has integrity. If he's not at the top of your referral list when it comes to a great realtor, he should be. "
- Valerie King (Independent Contractor)
" It was a pleasure to work with Heath. He was always available to answer our questions. As we were out of town for most of the transaction he kept us up to date with all that was required for a smooth purchase experience. "
- David Roth
" We met Heath while looking at what is now our new home. He was very courteous and professional and got answers to all our questions and concerns. I can honestly say he went the extra mile to make sure we could make a smooth transition into our new home. I was impressed with his continued contact throughout the buying process and working with us to ensure all was completed prior to closing. I have and would recommend highly to anyone needing an honest, hard working realtor "
- Dayle Mathis
" Heath was very polite and easy to work with. He took time every day to search for the perfect home for my husband and I. Heath was easy to get a hold of and very receptive of our needs. I would recommend Heath to any of my friends and family! "
- Beth Paul (RN)
" Heath is a true professional and a Craftman within his trade. He responded to our questions quickly and was wiling to work into the late night if we needed answers quickly. The best parts about Heath is that he was never pushy and is a very down to earth and friendly guy. He also showed us quite a few homes that were all what we were looking for. No time was wasted looking at homes that didnt meet our priorities! "
- Cory Albertson (Owner- Craftsman Unlimited Haircuts )
" I get the feeling that Heath truly cares about the people he works with and is always looking to do what is best for them! I love doing business with people like this. I would feel 100% confident sending any of my family, friends or customers to him! "
- Michael Garza (Owner Whitewater Insurance)
" Pleasant, prompt, knowledgable and professional "
- Ruiqin Li
" Working with Heath Van Patten is a pleasure! From the view point of a home inspector, I can see that he cares for his clients in a way that a realtor should. Anyone looking for a home in the Treasure Valley will be delighted working with Heath when it comes time to find their dream home. Keep up the good work! "
- Kevin Morrison (Red Door Home Inspections)
" In a world where a man's word, and honor are routinely sacrificed for the sake of the almighty dollar, it is refreshing to find a man of true character. Buying a home is one of the most stressful decisions you will make in your lifetime. It is relaxing to know that you have a man of integrity to guide you through the process! I highly recommend Heath and will continue follow his recommendations in future real estate decisions. "
- Robert Anderson (Owner of Heritage Reflections )
" I had the pleasure of working with Heath and his team at NextHome Treasure Valley and NextHome VIP Realty. Heath is exceptionally professional and communicates thoroughly. He cares about his community and practices real estate with a genuine love of people. "
- Nicholas Gade (Designated Broker)
" Heath is as good a person as you can find. He is empathetic and puts people first. I highly recommend Heath!! "
- Brandon Buck (CEO)
" Heath and his team have worked tirelessly to help us find just the right house. We have some challenging circumstances in our home search, but Heath has been so patient and so helpful. He has been available with answers and information when ever we have asked, but he is not pushy or overly aggressive. It has been a pleasure having him as our realtor. Thank you Heath! "
- Kerry LaFramboise
" Heath gave my family the best possible experience, both in listing and selling our old home, and in buying our new home. He was friendly, professional, and always worked in our best interest. I would not just recommend him to friends and family, but anyone looking to buy and/or sell a home. Great job! "
- Matthew Lee Clark (Research analyst and business owner)
" Heath has been very easy to work with, extremely responsive, professional, and has always acted with our best interests in mind. Highly recommended! "
- Parker Imeson (Membership Director)
" Heath is the real deal. He is responsive, a go getter, honest, ethical, and truly cares about people. I highly recommend Heath as a person and as a professional. "
- Nick Brummett (Contractor)
" Heath is my guy. Strait shooter, unbelievably hard worker, especially in his trade, compared to most, and I would know. Great all the way around. No complaints. I use him, will continue to use him, and will refer him to everyone I know, period. My businesses depend on guys like Heath holding up their end, and I am as happy with him as anyone I have ever done business with, Period. "
- Paul McNamara (Owner of Treasure Valley Audio/Video and BMP Inv. LLC Development)
" Integrity, passion, self driven are a few words I would use to describe Heath. If I was looking for an ally or business partner to get stuff done Heath would be my first choice. His attention to detail and care for others translates to his business dealings. "
- Paul Fleming (Business Development)
" Heath does an excellent job and is always available for any questions you may have. Would highly recommend Heath for any real estate related issues. "
- Joe Frick
Previous
Next